Hallie & Reese got a great Kid's Cooking cookbook for Valentine's Day from Grandma Tricia. This was the first one Hallie wanted to try! She loved it! "MMMMMM, berry yummy!"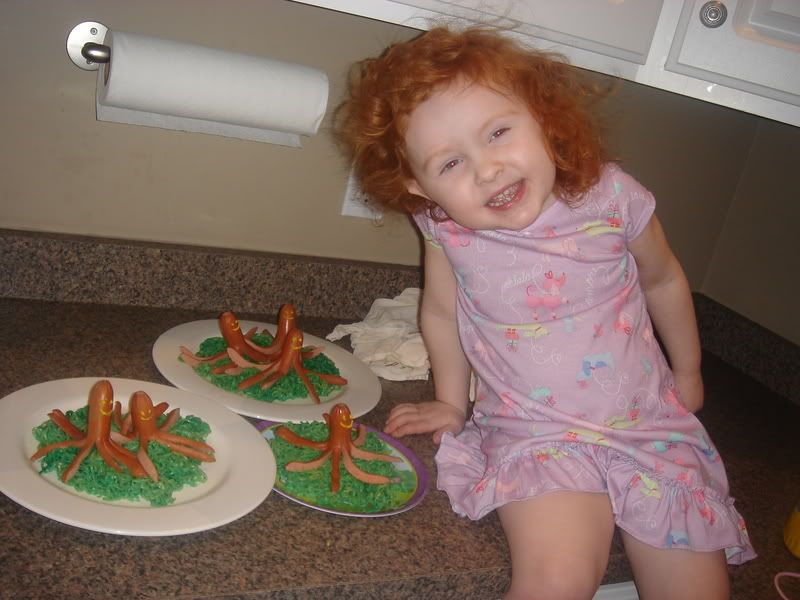 She has turned into quite the little "cooker" around here. She loves to help in the kitchen.
For those of you who want to try this... it is just hotdogs (cut the legs first and when you boil them they kinda curl up like this) add a mustard face and set upon ramin noodles (cook like normal, drain, mix up with the flavor packet, then add several drops of green food coloring).
That's all of our new creations for now! I am off to work on adding some shelves & a new picture in the kitchen. I'll "blog" it later!