This weekend, March 3rd, Hallie turned 3!! We decided not to have a big party this year. Instead, she wanted to go to Chuck E Cheese. So Ryan's family (and Aunt Jess, wouldn't be a party without her!!) came down for supper. She had a great time!
Who let the dogs out?... Who, who, who (sorry, I couldn't resist!) Here is Hallie with her Ladwig cousins.
Even baby sister, Reese, joined the doggy fun!
One of Hallie's Favorite things at Chuck E Cheese is this bus! Today she talked Jessie & grandma Tricia into taking a ride! :)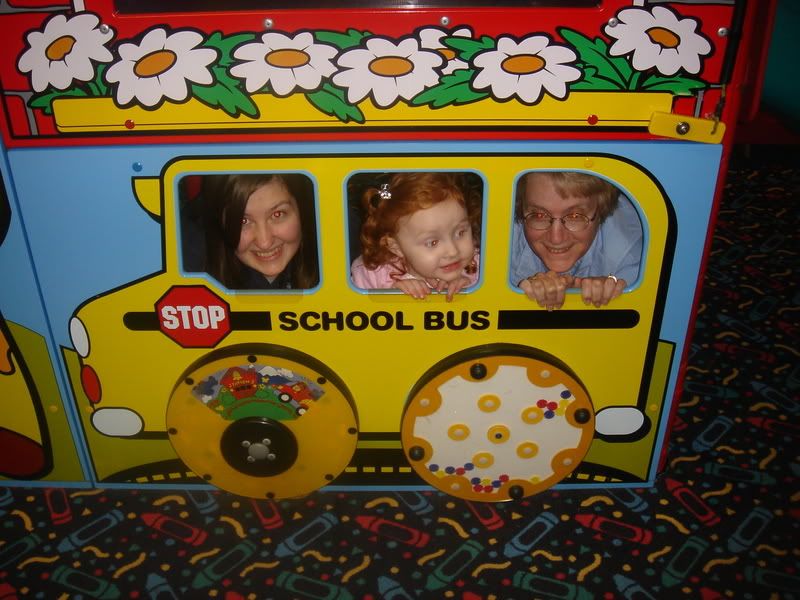 Here is Hallie & her buddy--